Landing page (one sheet) This is a demo site with a built-in translation function.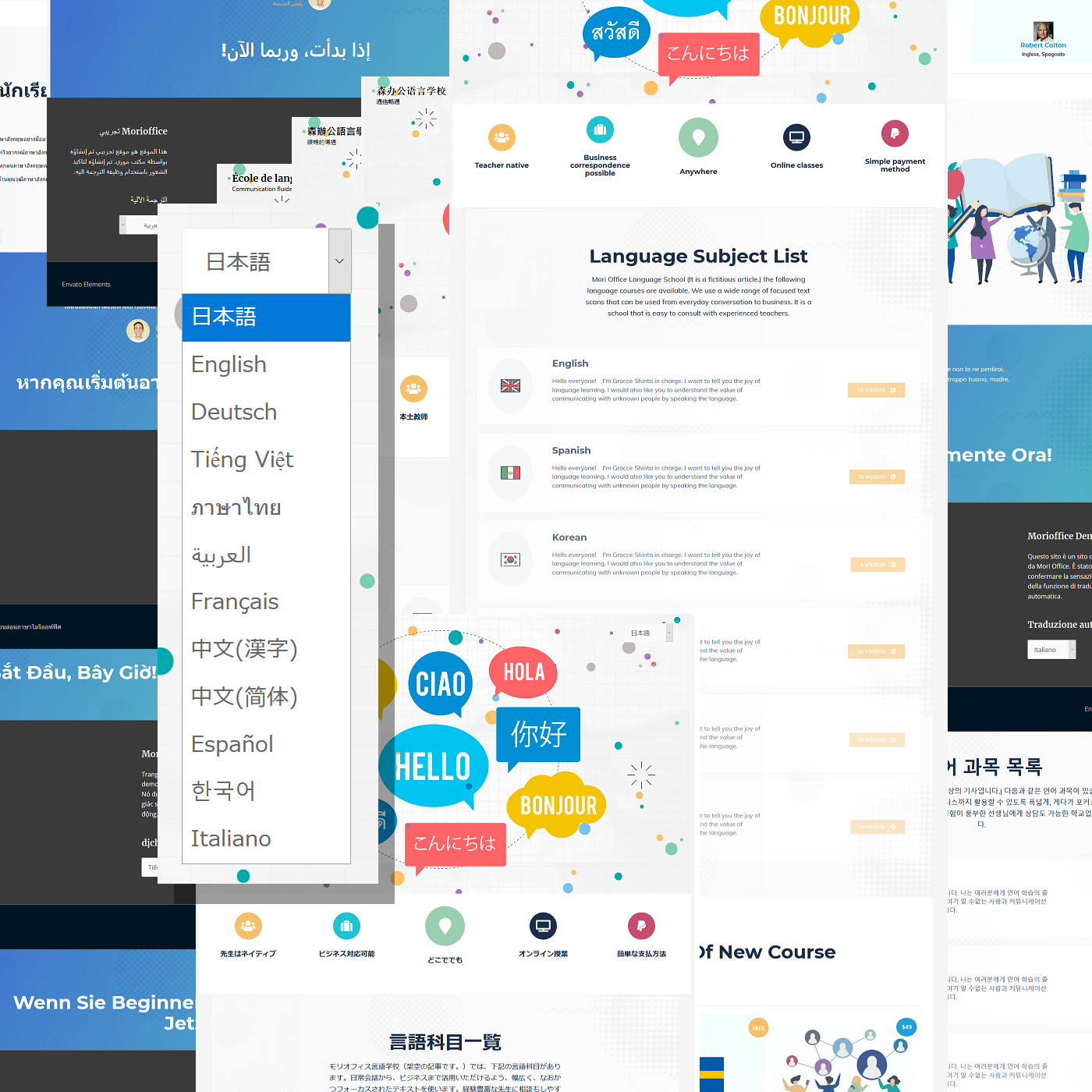 WordPress has templates created by people around the world.
Among them, there was one with the theme of a language school, so we arranged it in Japanese.
This demo site is also similar to Corporate Site Demo
We do not edit or proofread translators.
Basic translation only in machine translation.
Uses WordPress.
The server used is a very common rental server.
Can be edited after machine translation.
See also